Giving Tuesday, November 28
Giving Tuesday is the first Tuesday after Thanksgiving and it is a special day set aside for giving back after the shopping rush of Black Friday and Cyber Monday. There are a few intentional projects that DPTC will be pursuing in 2018 that we can accomplish with your support.
Outreach Mission Trip for Pastors – $10,000
Our pastors will travel for nine days to witness and share the love of Jesus amongst the Rendille tribe. They will distribute clothing, food, water, medical supplies via a medical clinic and share the Good News of Jesus.
Pastor Scholarships – $3000 per Pastor
Each pastor will receive support training, books, transport, food, supplies and outreach trips.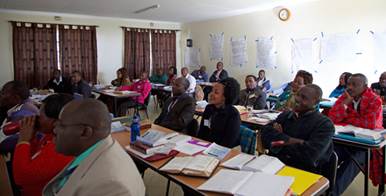 Tent Coversheets and Construction of Shower and Public Toilets – $15,000
We will update our current tents and begin construction of the shower house as soon as funds are established.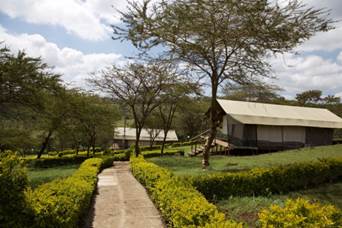 Sustainability work of our Water Project – $6,000
There is a scarcity of clean drinking water in Kenya, but we are now providing clean water for the camp, the school, and the local community. These funds will help us get a small business operation approval by Kenyan authorities to allow us to begin distribution of the water for profitability.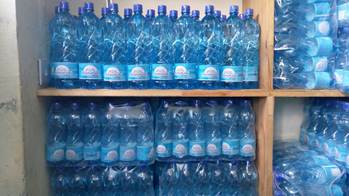 Van repairs to provide distribution of the drinking water – $5,000
Each gift is appreciated, large and small. Together they all add up to help make a project happen. We want to thank you for your help today and over these past years … because without your help we would not be able to meet our capital needs, begin our Water Sustainability Project, develop the first children's curriculum with help of the RUMC staff, nor raise our pastor scholarship funds. We currently serve in over 140 villages and ministries all over Kenya reaching more than 1 million people.
In addition to your financial support, please continue to lift DPTC up in your prayers. The Lord has truly blessed us this year with our 5th pastor class of 26 students that will graduate in November 2018 and the installation of Reverse Osmosis Plant. We know He has more great plans ahead and pray His blessings and guidance over DPTC.
We appreciate your support on this Giving Tuesday 2017 and hope you will consider adopting DPTC as a gift that keeps on giving in 2018. To donate and learn more, please go to www.providencetraining.caretolearnintl.org/make-a-donation.
Blessings,
Beth Cayce & Sally Gresham